---
"I am not as good as the star student."
"No way will I ever be the employee of the month."
"Do you find your inner voice doubting yourself?
---
Whether you are at school or in a corporate environment, you face self-doubt, thinking you are not good enough for that scholarship or promotion.
All of this is causing you depression and anxiety. It is affecting your productivity at work as well as your family and social life. You feel like a failure.
---

You may recognize that your phobia is irrational. You may even be prepared to overcome your fear. But the odds are that you suffer anxiety, panic, and nervousness whenever you try to face it. Getting a grip on your adrenaline-induced fight or flight response is beyond the bounds of your conscious willpower. These thoughts channel from your subconscious mind, so you have close to little control over them.
---
Do you ever wonder, 'I know I have it in me, I can do better, but how?'
Do not worry, as you are not the only one. We all go through these notions at some point in our lives.
Imagine if you can overcome all your fears and anxiety that you face in your day to day life. It would feel like an enormous weight has lifted off your shoulders. Wouldn't it?
Hypnosis can help you in ways that will be effective and long-lasting for both your mental and physical health. Hypnosis can help you with hurdles you face in daily life and challenges in a corporate environment.
---
Video Testimonial
---
Hypnosis can help you get rid of all your irrational fears and phobias.
Imagine yourself achieving goals you never thought you could achieve. How about claustrophobia? Wouldn't it be amazing if you could get into elevators like others?
You may say, "my fear of going on stage has been a hindrance in my professional growth, can hypnosis help with that?"
The answer: YES! It certainly can!
---
Hypnosis has helped millions around the globe with stage fright while engaging the masses as a public speaker. All those cold sweats, anxiety, tremors; hypnosis can take that all away. Hypnosis helps you stay calm and centered yet excited with a heightened state of mental awareness. It keeps you in a continuous flow state enabling you to engage the public in a confident and powerful fashion.

Similarly, hypnosis for work and school can help you cope with test anxiety. Hypnosis has been praised for its relaxation component and has proven to be a valuable tool to keep you calm and relaxed in stressful situations.
Let hypnosis guide you to be more confident; it is your time to enjoy the limelight.
---
Here is how I as a Certified Hypnotist can help you:
Conquer your fears
As your hypnotist, I will help you explore options to conquer your fears. Self-doubt, public speaking, problem-solving; we can help.
Serenity Now
It is a proven fact that hypnosis can actually help you relax. It equips you with techniques to stay calm in situations that used to make you nervous or anxious. So let me help you get there.
---


---
Hypnosis for work = Better Confidence
If you don't ask, the answer is always NO – Nora Roberts.
It is true; you have to be in it to win it. Ask for the promotion, and you shall receive it.
As a certified hypnotist, my sole aim is to reinstate that self-worth in you. You have always had it, but you never believed. Well, it's about time. You and I change it together.
---
Better Memory & Business Skills
Better memory means better perception in a professional environment. Do you know people with better memory are perceived as more intelligent and well organized by peers and bosses? Would you want to be that guy? Hypnosis for work and school can get your there before you know it.
---
---
LIST OF HYPNOSIS SESSIONS FOR WORK & SCHOOL
---
Imagine a New You
Imagine living a limitless fear-free life.
A life where you are a go-getter, not a daydreamer. Yes, you can have all that and more. Hypnosis has changed so many lives.
Let us work together to eliminate those deep-seated fears of panic attacks and paranoia.
Believe in your abilities to successfully engage a group of people and feeling good doing it!
Hypnosis is the yellow brick road to the limitless opportunities that await you.
---
You may not remember all the incidents in your life. However, it is highly probable, an event in your past triggered your subconscious mind to conceive it adversely.
A public speaking fear could be due to a minor unsuccessful oral presentation. Sometimes it is not even your own experience but watching someone else fail that may have instilled a fear of public speaking; when all it was, just an isolated incident blown out of proportion.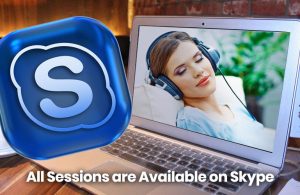 At the NYC Hypnosis Center Public Speaking Session, I, as your hypnotist, will help you identify that event from your past and reframe your subconscious mind to perceive it differently. Our hypnotist will teach your subconscious mind that those negative experiences do not control your ability to speak in public.
Hypnosis will help you associate public speaking with positive emotions. This will enable you to take any stage with confidence and passion.
---
---