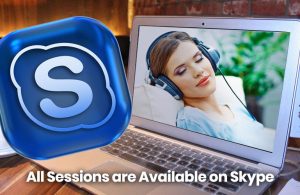 Skype Hypnosis, Online Hypnosis, Webcam Hypnosis, Facetime hypnosis, and Phone Hypnosis sessions are perfect for those clients who are not able to schedule an in-person hypnosis session. Eli Bliliuos is an experienced online hypnotist / Skype hypnotist who can assist you with a variety of challenges including stop smoking, weight loss, overcome fears, confidence, agoraphobia, sports performance, stress management, and many more. Please review the 199 ways hypnosis can help page for additional areas that hypnosis can help improve or overcome.
---
---
Why do some people prefer Skype hypnosis sessions over in-person appointments?
We are based in New York City but work with clients who are miles away all over the United States, in South America, Europe, the Caribbean, Australia, and New Zealand. Patients no longer have to choose a hypnotherapist based on where they live. Thanks to webcam hypnotherapy, clients can now choose the best hypnotist from anywhere in the world.
Due to all of our busy schedules, setting a time for a hypnotherapy session may be difficult for some. We have clients who schedule Skype sessions during their lunch break. Due to the time allotted for their lunch break, an in-person hypnosis session would not have been possible.
People who suffer from the following fears many not be able to attend live sessions:
Agoraphobia – fear of wide-open spaces
Fear of Driving
Fear of Trains
Claustrophobia
Fear of Elevators
As of 3/2020 the Coronavirus is a concern. Some may wish not to travel and a video webcam appointment is the perfect option.
In person hypnotherapy sessions are sometimes not convenient or possible for some of our clients. Hypnosis sessions using Skype as well as phone sessions offer you an alternative that is just as effective as an office session.
---

---
Why are Online or Skype hypnosis sessions better for some clients?
As certified hypnotists we do our best to make our offices inviting and comfortable. We try to pick the best colors and furniture to make people feel welcome and at ease. We also want our clients to feel comfortable with us. We do everything we can to build rapport.
Many clients are more comfortable and safer in their home or workspace than they would in an unknown/foreign office setting. Clients can use their favorite and most comfortable chair for the session. Others prefer to use their bed or couch. Some clients like the idea of having their pet dog or cat nearby. Almost all clients use their preferred pillow and cozy blanket.
For some people, privacy is very important. While our office is extremely private, some clients prefer the privacy of their home or office.
When a client is in their own home or familiar space they feel more at ease and therefore it is easier for them to open up to and build trust with their Skype hypnotist.
Hypnosis works best when the client is at ease. Online sessions via Skype is the best way for some to ensure privacy, comfort and safety,
---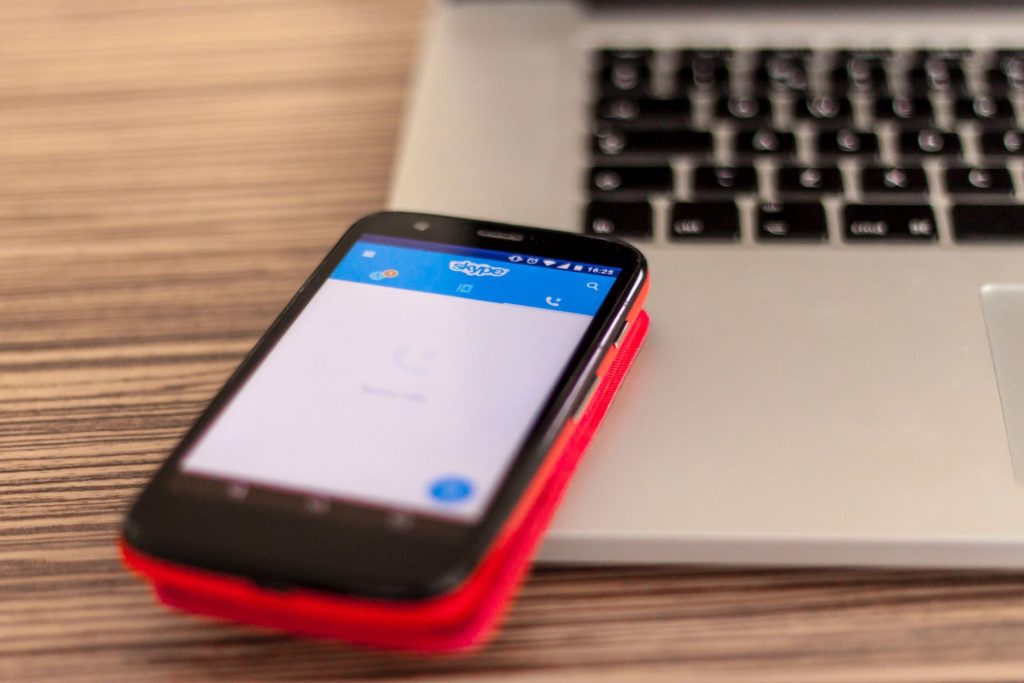 ---
Are Online hypnosis sessions as effective as in-person sessions?
Video Chat sessions or any form of webcam sessions are just as effective because the certified hypnotist and client can see one another. Since most hypnotherapists refrain from touching their clients, as we do, any hypnotic techniques we use in our office can also be utilized during a webcam hypnosis session.
In some cases, online hypnotherapy sessions are even more effective because the client feels more comfortable and safer in their environment, whether it be their home or office, and therefore is able to go more quickly and deeply into hypnotic trance.
---
How should you prepare for your Skype hypnosis or Facetime hypnosis session?
Pre-pay for your session.
Fill out the online intake form that you receive.
Please make sure that you have a good internet connection and internet service.
On the day of the session, prepare an area that will allow you to sit comfortably or lay down with your head propped up by a few pillows.
Ensure that you will not be disturbed in the space you select.
Have headphones ready that you can plug into your phone, tablet, or laptop (simple headphones are fine)
Eli Bliliuos will call you at the agreed upon date and time via phone or Skype/Facetime (Webcam) to conduct the session
---
What happens during a first Online hypnosis session?
A typical first session consists of an intake, hypnosis to address the area of opportunity, and teaching the client self-hypnosis. The intake portion involves answering any questions the client might have, discussing the exact nature of the problem, and identifying exactly what a client wants to achieve. After being guided into hypnosis, the client will receive multiple and personalized suggestions that will assist in promoting the desired change.
At the end of the session, your certified Skype hypnotist will give you specific instructions and strategies to use in between sessions.
---
What happens after the first Webcam session?
You will receive a recording of a hypnosis session that can be downloaded onto a computer or a Phone. This session will reinforce and compound the hypnotic suggestions and techniques given during the session.
---
How can I learn more about Skype Facetime hypnosis?
We offer a free phone consultation and encourage you to call now to learn more. We are in the business of helping people so whether you are interested in quitting smoking or want to lose weight, skype hypnotherapy can help. For a full list of the hypnosis via skype sessions that we offer, click here. The free consultation is available during normal business hours.
---


---