To Inquire about services offered or To Schedule an Appointment:
Please Call:
Toll Free: 877-800-6443
Local Area: 917-836-4040
Voicemail 24 hours a day!
We Respond to Most Messages Within 2 hours
Hours of Operation:
Monday-Friday 11:00 AM – 8:00 PM
Saturday 10:00 AM – 4:00 PM
---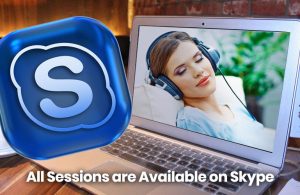 ---
Mailing Address:
NY Hypnosis Institute LLC
42-06A Bell Blvd
Suite 443
Bayside, NY 11361
NYC Scheduled Appointments are Held at:
241 West 30th Street
New York, NY 10001
---
Subways:
Nearest Subway stop: 34th Street — Herald Sq. Station.Trains: B, D, F, M, N, Q, R
#1, #2 or #3 trains to 34th Street /Penn Station A, C, E train to 34th St
LIRR, Amtrack to Penn Station
PATH and NJ Transit to 34th St. / Herald Square
8 minute walk from Grand Central Station
---
Contact Us Form
---
Hypnosis Training in Other Cities:
We offer hypnosis training and specific specialty sessions in many major U.S. cities including Ft Lauderdale, Chicago, San Diego, Atlanta, San Francisco, Los Angeles, Seattle, Boston, Philadelphia, Houston, Washington DC, Phoenix, and St Louis. Additionally, training and specific specialty sessions are also offered in many major European cities. To inquire about scheduling a training or workshop in a city near you, please call 877-800-6443 or use the contact us form above.
---
Press:
Eli Bliliuos speaks at a variety of fairs and shows related to hypnosis and spirituality. He is available for presentations and lectures and offers a wide variety of Hypnosis CDs and Downloads. To request an interview (television, radio, or print) with Eli Bliliuos, or to inquire about a public speaking engagement please call (877) 800-6443 or use the contact us form above.