NYC Hypnosis Center Corporate Program
Wellness Programs & Corporate Training Hypnosis Seminars
Employee Engagement – Executive Coaching – Emotional Intelligence
Results Based Programs that Drive Accelerated Change, Innovation, and Enhance Productivity…
Organizations are constantly looking for new and innovative ways to become the Employer of Choice by making smart investments in their employees, while facing continued pressures to reduce costs. We know how critical it is to show a return on investment.
So trying to recruit and retain "Top Talent" while simultaneously having to contend with significantly rising health care costs, the high cost of turnover and absenteeism is causing many companies to take action that is perceived as a take away by the Employee – eliminating defined pension plans, increasing employee contributions to health care premiums, limiting merit increases etc.
This makes it even more important to offer benefits and programs that are mutually beneficial to both the Employer and Employee. New York Hypnosis can offer programs and benefits to address a variety of issues that have been linked with significant employer costs like obesity, smoking, absenteeism, low morale, and managers ineffective at motivating their teams to drive business results. For a full description of the programs, review the Specialty Areas tab.
---
Employee Wellness Programs and Training Sessions are Available for the following:
Smoking Cessation/Support Employee Health
Weight Management/Promote Corporate Fitness
Motivational Speaking
Overcoming Fear of Public Speaking
Stress Management Training/Improve Productivity
Effectively Dealing with Change Management
Employee Engagement/Employee Motivation
Sales Force Motivational Enhancement
Self Hypnosis Training
Results Based Communication/Enhanced Team Dynamic/ Improved Collaboration & Innovation
Our world class programs and training sessions allow your company to focus on core competencies and drive key business results
---
New York City Executive Coaching programs are Available by a Staff member Accredited in Emotional and Social Intelligence for the following:
Utilize a 360 degree assessment tool to obtain a greater sense of self-awareness
Identify strategies to accelerate individual performance
Coaching for CEOs, Executives and High Potentials / Top Talent
Enhance team performance
Emphasis on sustained behavioral change resulting in measurable results to the organization
Develop leaders at all levels
---
As an Employer what is the Potential Return on Investment?
According to the American Institute of Stress, in 2001, US companies lost an estimate of $300 billion due to absenteeism, turnover, poor morale and lost productivity, not to mention medical, legal and insurance costs related to job stress. The Washington Business Group in Health estimates employers lose approximately $12 billion annually on health care costs and absenteeism due to overweight and obese workers. A study dating back to 1990 by the US Office of Technology Assessment estimated the workplace cost from disability and premature mortality caused by smoking was $47 billion. The costs to employers are continuing to increase significantly as can be seen from the costs in 1990 and costs in 2001.
---
Research shows:

---
Employee Engagement: Gallup research has shown that engaged employees are more productive, profitable, safer, create stronger customer relationships, and stay longer with their company than less engaged employees. This latest research indicates that workplace engagement is also a powerful factor in catalyzing "outside-the-box" thinking to improve management and business processes as well as customer service. Gallup's employee engagement research has also shown a consistent connection between employee engagement and customer engagement. One factor that can influence customer engagement is an employee's willingness to change — or to "learn and grow" — to meet the customers' changing needs.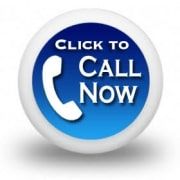 Smokers Costs: Studies show that on average, smokers cost companies $2,500 more in insurance premiums, absenteeism, productivity, and facility costs. Another study of 950 US companies conducted by a Human Resources consulting firm found that smokers cost companies 25% more annually than non-smokers. Specifically related to absenteeism, smokers are absent from work 5.5 more days than non-smokers on average which impacts morale, productivity and costs associated with temporary workers. Based on information from WorkingSmokeFree, they are also 50% more likely to be hospitalized and have 15% higher disability rates.
Obesity: According to the Stress Institute, approximately 66 percent of adults age 20 and older are considered overweight or obese. Research shows that obese employees cost an additional $1,492 to a company's healthcare costs annually according to 2005 study. According to the Journal of Occupational Medicine, there is a cost of $377 in lost productivity as well.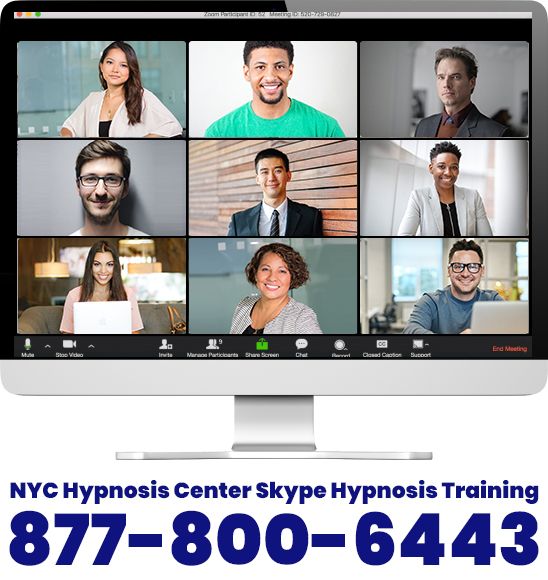 Stress Management: Surveys and studies show work-related pressures is the leading cause of stress in the United States. Research shows 80% of workers indicate they feel stress on the job while nearly half of them state that they need assistance in stress management. With more and more workforce reductions, employees are expected to do more with less. Americans work more hours on average than any other industrialized nation. Two studies show that the United States has the highest violent crime rate of any industrialized nation. 18,000 non-fatal crimes occur at work each week while fatal crimes are as high as 20 per week. Research shows stress can result in psychological or physical disorders. In fact, it's difficult to name a disorder that doesn't have some correlation to stress. As an Employer, increased stress levels can impact productivity, morale, insurance premiums, absenteeism, and violence in the workplace. Based on information from the American Institute of Stress, according to a survey of 800,000 workers in over 300 companies, the number of employees calling in sick because of stress tripled from 1996 to 2000. An estimated 1 million workers are absent every day due to stress. Employees are more and more impacted by workplace pressures without the proper tools/skills to manage them appropriately.
---
Utilize Stress Management in the Workplace and lower the impact that stress has on productivity within your organization and optimize performance in an ever increasingly stress-filled world. Learn stress alleviating techniques that will ensure greater team building, enhance creative thinking and foster a spirit of teamwork to effectively optimize success.
---
Executive Coaching and Emotional Intelligence: What gives Star Athletes their competitive edge? A coach who motivates them to excel and drives them to exceptional performance. Executive coaching has become approximately a $2 billion industry because leaders are continuing to recognize that coaching can accelerate the performance of an individual and a team. Companies understand where to focus their efforts to generate a higher ROI – investing in their High Potentials and Senior Leadership.
Global research shows that what separates average performers from exceptional performers is a high degree of Emotional Intelligence. The Emotional Intelligence assessment toolmeasures the individual on 12 core competencies that are critical to effective leadership and performance. The basic premise behind Emotional Intelligence is that the competencies can be enhanced to drive performance.
---
Corporate Program Fee Structure
Generally the fee is paid directly by the Company. Internally the Company can determine if they would like to fully fund the program or share the cost with the employee. Please contact us for Group and Individual session pricing.
Executive Coaching fees are based on various factors including the programs selected, number of participants and duration of the programs / individual coaching sessions.
Hypnosis has been around for centuries and is becoming a more and more common option in achieving goals and objectives/facilitating a behavioral change. There is substantial research to support the benefits of hypnosis in relation to smoking cessation, weight management, overcoming fears, managing stress and other life changing events (See the 99 Ways Hypnosis Can Help).
A Consulting hypnotist can help by guiding and facilitating the desired behavior change. Employers have to determine the best course of action in achieving desired results and behaviors for employees within your organization.
---
NYC Hypnosis Wellness and Hypnosis Training Programs Can Help your Organization Save Costs Related To Healthcare, Absenteeism, Lost Productivity, and Low Morale Consider it as a Creative and Viable Solution That Offers a Mutual Benefit To Employer and Employee.