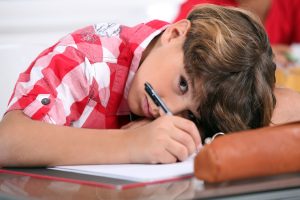 Imagine watching your child perform on stage or compete in a race with complete confidence. Self-confidence for kids hypnosis can give your child or teenager the boost of confidence they need.
If your child suffers from low-self-esteem, they may be afraid of making mistakes, performing in front of others or being ridiculed. Over times, their lack of self-confidence can really hold them back in life. They may constantly wonder:
"Will I never be good enough?"
"Why am I so afraid of doing my best? "
"Does anyone believe in me?"
"How can I ever believe in myself?"
Self-confidence for kids is a learned trait. When a child lacks self-confidence, they feel like something is wrong with them. It feels like they can never measure up. These thoughts and feelings are not based in reality. Instead, they are attitudes that the child has learned over time. With hypnosis, self-confidence for kids can be learned. They can become comfortable starting a new project, meeting people and performing in front of others.
In the child's mind, there is a little voice that says that they can never succeed. They try to improve themselves, but nothing seems to work. Ultimately, they just feel unhappy, lousy and unable to try anything. Hypnosis can play a key role in changing this attitude.
Imagine . . .
Believing that you have good qualities and are capable of success.
Being accepted and appreciated by the people around you.
Feeling a strong sense of self-respect and self-esteem.
Understanding that you have the ability to achieve your dreams.
Click HERE to Call: 877-800-6443
Hypnosis for self-esteem for kids is designed to target the root causes of these feelings. It looks at the past situations and attitudes that led to these feelings. By targeting the cause of these feelings, hypnosis can reprogram negative thoughts. Self-confidence for kids can be learned. It removes the anxiety and fears that hold the child back. As a result, the child can feel confident trying new things. They stop suffering from self-doubt.

Self-esteem for kids is not easy to learn. Children have constant expectations at school and at home to live up to. The media shows perfect children with top grades and amazing abilities. For the child, this creates expectations that are impossible to live up to. In hypnosis, these limiting beliefs are eliminated from the subconscious. The mind is retrained to recognize unique, positive qualities. The child develops a renewed sense of their own self-worth. As a result, they start to accept themselves and become confident in who they are. They learn to trust themselves and others. Instead of feeling inadequate, they realize that they have all the qualities necessary to succeed in life.
Normally It would take years for a child or even a teenager to gain self-confidence. Hypnosis speeds up the process by eliminating subconscious fears and doubts. Before long, the child feels self-assured in their normal life. They are stronger and able to take on the world. Positive thoughts take hold, and the child realizes that they can do anything they want to. Before long, the child is motivated, assertive and confident.
Click HERE to Call: 877-800-6443