---
Imagine seeing your ex-spouse, hearing your 'special' song, or watching your first date movie without experiencing sadness, bitterness, or anger.
---
When you go through a divorce, and even for a while after, you may find yourself asking questions like –
"Why did this happen to me?"
"I don't deserve this, what did I do wrong?"
"How can get past these terrible feelings and enjoy life again?"
---
After a divorce you may be left with feelings of anger or sadness, your confidence might be at an all-time low and you may simply feel lost and lonely. These feelings can cause emotional roadblocks that will prevent you from moving forward so you can enjoy life again. Hypnosis can help you remove these blocks so you can free yourself from your past.
---
Imagine…
Having the strength to move forward in a positive, healthy way
Finding peace in your life and being comfortable with who you are
Being able to see your spouse as they move on, free from negative emotions
---
Move on After Divorce Hypnosis
Divorce can be emotionally devastating and make you doubt yourself and the world around you. Hypnosis helps you overcome the destructive feelings so you can redefine the person you are now and become excited about your future.
---
Video Testimonial
---
Disclaimer: Results may vary from person to person
---
During a move on after divorce hypnosis session, we at the NYC Hypnosis Center will guide you into a trance-like state of deep relaxation. While in this state, we can help you identify the events, fears, and emotions in your subconscious that are keeping you from moving on. We can then retrain how your mind perceives these events, and through techniques like visualization which allow you to let go of the past and start moving forward.
---


---
Hypnosis can help reprogram your mind and facilitate behavioral change.
The NYC Hypnosis Center 4 Step Move on After Divorce Hypnosis Program
Identify What Triggers Your Obsessive Thoughts
Replace Negative thought with Truthful, but Positive Statements
Assist in Reprogramming the Way You Think About Your Breakup
Teach Self Hypnosis for Daily Reinforcement
---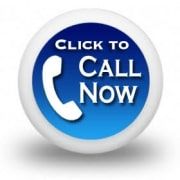 Hypnosis for divorce can help you focus on your future and the things you want to achieve. It can give you confidence and increase your self-esteem. Hypnosis doesn't mask the issues you are facing, it helps you come to terms with them quickly and safely, so you can liberate yourself from them and gain a whole new perspective on your life; it helps you heal your heart and mind so you feel healthy and powerful in your life.
Negative thoughts and emotions can keep you trapped in the past and make you miserable. It is very important that you are able to come to terms with your divorce and the situation you are in now. This isn't always easy, especially if the loss of your spouse has left you feeling insignificant and lost. Hypnosis can help you find the strength to deal with the challenges your new life presents and help you achieve your goals without carrying around these unwanted, harmful emotions.
Hypnosis to move on after divorce will decrease your emotional pain and help you overcome guilt, stress, anger, sadness and the negative behaviors you might be using to combat them. Hypnosis guides you through the stages of grief so that you can adjust to your new life in a positive way and rediscover the person you want to be.
---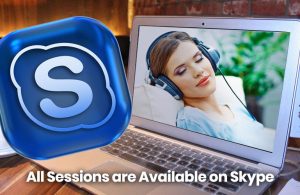 In order to change the way you perceive the breakup, you have to tap into your subconscious. That's the area of your mind that controls most of your emotions and habits. Simply addressing your emotions on a conscious level isn't enough; you have to actively engage your subconscious to see results.
Move on After Divorce hypnosis helps replace the negative subconscious thoughts which lead to stress and anxiety with more pleasant and positive subconscious thoughts and feelings. The NYC Hypnosis Center specializes in helping clients overcome divorces.
Hypnosis is a natural state, that when achieved, allows your hypnotist to access your subconscious mind. When you watch a movie, read a book, or focus on a project at work and lose track of time, you are experiencing hypnosis. Once a client is guided into hypnosis, we at the NY Hypnosis Institute can then give positive suggestions directly to the subconscious mind.
---
A New York Overcome a Divorce Hypnosis session can retrain your mind to:
Eliminate your obsessive thoughts
Move forward with a Renewed Sense of Purpose
---
---