Do you struggle with some of your daily activities due to your Parkinson's shakes and tremors?
Are you hoping for some form of relief?
Do you avoid social situations because of unpleasant encounters with people not sensitive to your condition?
For anyone suffering from Parkinson's, it can be a very stressful and frustrating experience. The mobility issues, pain and tremors can impact your daily life activities, contribute to depression and affect your overall confidence. Furthermore, social situations that you used to be a source of enjoyment may become a form of anxiety for you. Unfortunately, the more stressful the circumstance, the worse your tremors become. Hypnosis for Parkinson's tremors can help you to reach a relaxation state where the tremors become more controllable. Furthermore, hypnosis has proven effective in managing pain and anxiety.
---
Imagine…
A greater quality of life and renewed excitement for going out and spending time with family
Being able to reduce your tremors and enjoy life activities that have proven difficult in the past
Feeling a sense of relief to your anxiety and pain
---
How Hypnosis for Parkinson's Tremors Can Help


A heightened amount of stress and frustration will exacerbate the symptoms of your illness. Hypnotherapy for Parkinson's tremors taps into your subconscious utilizing guided imagery and relaxation techniques that calm and reduce your tremors. Hypnosis helps with the level of intensity along with frequency of tremors. It also empowers you with techniques to help control them and they become an automatic response to the tremors. The focus is also on building back your confidence so you feel more comfortable with performing daily activities and venturing out into social situations.
Some data indicates that up to 40% of individuals diagnosed with Parkinson's also battle anxiety and depression. Given the challenges of the symptoms one deals with and the fact that there is no cure, it can dramatically affect one's mindset. One can struggle with losing their independence, relying more on loved ones and an overall frustration with not being able to do things they could more easily do in the past. Hypnosis offers a safe and calming environment where you can feel supported and develop new techniques to better address the anxiety which affects your symptoms and overall quality of life.
---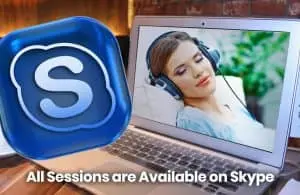 What should you expect from Hypnosis for Parkinson's tremors in relation to pain management? It is common for people distracted by other things to notnotice pain as much. Athletes for example do remarkable things during a game even while dealing with a painful injury. Once the game ends and the adrenaline rush is gone, they really feel the pain of their injury. By accessing the subconscious under hypnosis, your mind is trained to activate the natural pain killers within your body. These signals are transmitted to the brain releasing endorphins with the mind and body working in unison to give you a sense of relief from pain.
---
Scientific Data Supports Hypnotherapy for Parkinson's Tremors

A fascinating case study found in the National Library for Medicine shows some very promising results. Overall, there was a 94% rest tremors reduction after hypnosis treatment. Furthermore, improvements were self-reported with depression, anxiety, pain, sleep, libido and overall quality of life. In this particular study, a number of scales were used to measure anxiety and depression along with self-reporting of Parkinson's symptoms to establish a baseline for comparison. Other studies have shown a relief with a broad range of symptoms related to Parkinson's. These include pain management, anxiety, sleep issues and as mentioned tremors. One such study incorporated imagery, suggestions and other hypnotic techniques into their treatment of 6 hypnosis sessions with positive results.
Resting tremors have proven challenging to treat and occurs within approximately half of individuals at the onset of diagnosis. Data indicates that almost three quarters of those with Parkinson's are seeking out other forms of treatment to manage their symptoms.
---
---
What To Expect from Hypnosis for Parkinson's Tremors?
Achieving a sense of deep relaxation during your hypnosis sessions
Learning new techniques and suggestions that help control and manage your symptoms better
A better quality of life with less anxiety and a renewed interest in the things you enjoy
Feeling more empowered to take on life challenges
---