Imagine being able to run for a mile without feeling tired.
You could hit the beach in a bikini or a Speedo without feeling nervous about how people will look at you. With weight loss and a fitness plan, you can feel happier, healthier and enjoy a better level of fitness.
Hypnosis for Exercise Motivation can help you reach your fitness goals.
---
Are you tired of feeling out of shape and tired?
Do you plan on working out, but never get around to it?
Do you want to change your life for the better and have the body that you dreamed about?
---
Although a diet plan is always a good start, a fitness program is your ticket to better health. Working out can improve your long-term health. Regular exercise has been shown to reduce your chances of cardiovascular issues, cancer, diabetes and chronic illnesses. Beyond just improving your general health, exercise will change the way your body looks. If you want to fit into that little black dress or your old tuxedo, working out is the way to do that.
---


---
Imagine…
Feeling more confident because you like the way you look
Achieving your weight loss goals
Living a longer life because your body is in good health
Actually being able to stick to a fitness plan
Looking and feeling and being your best
---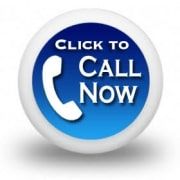 You know that working out is good for your body, but knowing this is not enough. If everyone could enjoy better health by just thinking about it, obesity would not be nearly as much of a problem as it is today. Rather than let your health spiral out of control, you deserve to be the healthiest person possible. By working out and getting in shape, you can enjoy the fitness and health that you want.
---
Video Testimonial
---

Disclaimer: Results may vary from person to person
---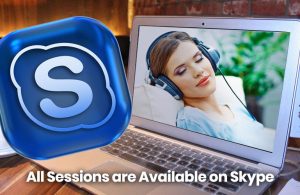 Most people intend to work out. The problem is transforming these intentions into actually starting a fitness program. If your issue with getting in shape is finding the motivation to exercise, then hypnosis can help. You can change the negative thought patterns that you have about exercise so that you actually want to work out. Hypnosis can help you identify the triggers and patterns that are stopping you from working out. At the same time, hypnosis sessions can increase your motivation and help you feel the "high" from a good work out. Exercise releases endorphins that boost your mental health and general happiness. By harnessing these endorphins and utilizing the power of your subconscious, you can feel better motivated to exercise and reach your fitness goals.
If you have been embarrassed or intimidated to go to the gym because of your physical health, you do not have to worry any longer. Hypnosis will work to change the way you think about the gym as well as your body so that you have a positive self-image and improved confidence levels. Your health is one of the important things that determines your long-term happiness and quality of life. You deserve to have the best fitness level possible, and hypnosis can help you to get there. Call today to find out all of the ways that hypnosis can help you become motivated to exercise.
---
---