---
Imagine being able to relax and do your best, free of unnecessary stress, with hypnosis for caregivers.
---
When you are a caregiver, it is normal to feel anxiety. Taking care of someone is stressful. You are responsible for making sure they are happy and healthy. Over time, that stress can effect your health. You feel tired and depressed because of your job. It seems like you have no time to recharge or relax.
---
"Are you struggling to understand your feelings?"
"Is it hard to cope with stress, sadness and guilt?"
"Is your health hurt by being in a stressful situation?"
---
Caregivers have so many things to manage. They have to feed, bathe, love and care for another person. Before long, this stress can take a mental and physical toll. You may feel depressed or tired. Many caregivers suffer from anxiety. You may even feel guilty when you devote a few minutes to yourself. When it seems like you are always under stress, hypnotherapy for caregivers can help.
---
Imagine . . .
Being able to relax and feel calm
Reducing feelings of depression or anxiety
Having a happier, healthier life
---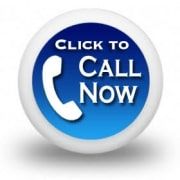 In research studies, hypnotherapy for caregivers was found to reduce anxiety and depression. Stressful situations can cause anxiety, but there are ways to treat it. Techniques like relaxation, hypnosis and meditation have been shown to help. Hypnosis for caregivers provides long-lasting benefits. When caregivers of ALS patients received hypnosis for caregivers, the results lasted long after the hypnosis sessions ended.
When you are a caregiver, you may feel sad or angry. It seems unfair that your loved one or friend should be ill. You may feel guilty that they are sick instead of you. When you take a day off, you may feel guilty that you can escape the stress. These feelings are normal, but they can cause stress. Hypnosis for caregivers is designed to give caregivers skills for coping. It helps them come to terms with the stress. By helping yourself, you can understand and help the patient as well.
---


---
"Among caregivers, which included 12 spouses and three daughters, a reduction in anxiety and depression persisted 6 months after the study."
– The study, published in Frontiers in Psychology, University of Padova, Italy
---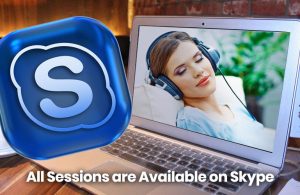 Hypnosis produces a state of deep relaxation. In minutes, you can rest and relax your mind. It teaches you how to leave the stress behind. At the same time, it can teach you ways to react to stress. Some people smoke or have a drink to reduce stress. Over time, these coping techniques can be harmful. With hypnosis, you learn a better way to handle stress. You retrain the mind to approach each day calmly.
In hypnosis, you can work on the root of your guilt, shame or sadness. You may fear that your loved one will get worse. Some caregivers even feel like they are responsible for any sudden change in the patient's health. While these feelings are normal, they are also not healthy. Hypnosis helps you target the source of the pain and guilt. You are able to reframe how you view the situation. Before long, you can enjoy the health and peace that you deserve. Your patient can only be cared for when you are cared for as well. With hypnosis, you can support your own peace and happiness.
---
---