---
Imagine being able to do your favorite hobbies with less pain with hypnosis for arthritis.
---
When you have arthritis, it affects all of your life. If you are in pain, you do not want to go to parties, have fun or live your life. All you want is to stay home until the pain ends. Studies show that hypnosis for arthritis can help with pain relief.
---
"Do you find it impossible to relax?"
"Is pain or swelling making normal life hard?"
"Are you always tired because the pain keeps you up at night?"
---
Conditions like osteoarthritis (OA) and rheumatoid arthritis (RA) can cause pain, stiffness and swelling. While you want to live your life, your pain holds you back. Nothing seems to help reduce stiffness and swelling. If you have a chronic pain condition, hypnotherapy for arthritis can help.
---
Imagine . . .
Enjoying a deep, peaceful night's sleep
Being able to do your favorite pastimes again
Living a happy life without pain or stiffness
---


---
In research studies, hypnosis was found to help 75 percent of people who had arthritis. This is not a Hollywood magic show or a miracle cure. Doctors use hypnosis during surgeries to manage pain. Studies show that it helps with depression, stress, anxiety and pain.
---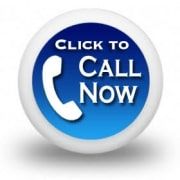 The reason hypnotherapy can help reduce discomfort is because of how the mind sees pain. When you feel pain, your body sends a signal to the mind. Your mind has to receive the signal to feel the pain. With hypnosis for arthritis, you break the signal process. Your mind no longer gets the pain's message. Because of this, you are able to relax and avoid arthritis symptoms.
---
Hypnosis for arthritis can help for more than just pain. It helps you manage the anxiety and fear that come from the pain. You relax and direct your focus on something else. Breathing techniques bring you to a state of total relaxation. In this state, imagery and visualization help focus your attention on a positive idea. The pain is still there, but you feel calm and relaxed. The distress and anxiety are gone.
---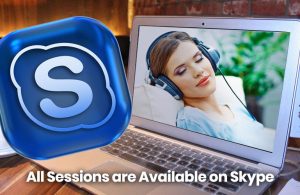 Studies show that hypnosis can also help reduce swelling and stiffness. Many people become depressed when they have arthritis. With hypnosis, you retrain the subconscious. You can reduce the symptoms of depression. Your mind is taught to reframe stressful events. Instead of feeling pain or sadness, you respond in a calm manner. Powerful suggestions help to change the way you live. Over time, these new techniques become a habit. You learn a new way of approaching each part of your life and all of your symptoms.
Arthritis can cause inflammation and swelling in the body. When using natural options like hypnosis, you can actually reduce these symptoms. By reducing pain and boosting a calm mental state, hypnosis helps you to sleep better. You can reduce anxiety, depression and stress. All of this starts by changing how your mind works. Once you change the subconscious mind, you can effectively change how you perceive pain and other symptoms.
---
---