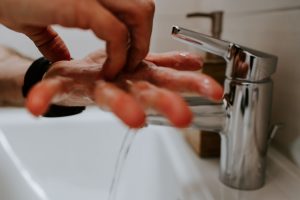 ---
Imagine feeling calm and secure while making rational decisions about your health and safety during the Coronavirus Outbreak
---
The Coronavirus pandemic has changed so much of our lives. Some of us are required to stay home, while others worry if it will spread where they live.
---
When you are listening to the news you may be asking yourself
How am I going to keep it together as things seem to be getting worse?
I am nervous all the time. How can I calm down?
My family needs me to be strong. What am I going to do when I can't fake it?
---
Video Testimonials
---
Disclaimer: Results may vary from person to person
---
---
Imagine seeing things rationally and clearly while feeling confident in the steps you are taking to protect yourself
---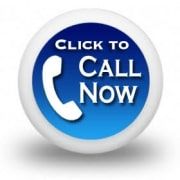 The current worldwide pandemic is a debilitating and unfortunate event that is causing stress and anxiety across the entire world. It may be difficult to avoid this stress and anxiety that comes with fearing the virus, watching a loved one suffer, or looking at the news and statistics every day. One of the best ways to reduce or eliminate your fear is to use hypnosis for coronavirus anxiety.
---
Why Use Hypnosis for Coronavirus Anxiety?
By using hypnosis for coronavirus anxiety your outlook about this pandemic can be altered. During hypnosis sessions, your brain is actually rewired so it approaches a situation differently. In this case, the challenge is anxiety towards the coronavirus. A certified hypnotist will help you train your unconscious mind to release this anxiety, thus changing your outlook. You can start your hypnosis session today, which can be done from the comfort and safety of your home via Skype and FaceTime.
---
Is it Really Effective?
Hypnosis is a very effective, noninvasive way to deal with anxiety from coronavirus. Better yet, it is not only effective against anxiety with coronavirus, but also effective to help you deal with your past experiences from childhood that can trigger anxiety. These memories are stored in your subconscious, which is released during hypnosis. Being free of this anxiety will put you into a blissful state of relaxation. Being free of this challenge will improve other areas of your life that you can now focus on.
---
What Happens During the Session?
We program your inner mind to dissolve the fear and see this challenge from a calmer, more rational, perspective. By doing so, you can make better decisions. By helping to release the anxiety, you will be better able to fight off illness. When the mind is stressed and anxious your immune system suffers. Just experiencing hypnosis tends to calm and relax clients which is why we give you a recording to listen to at home.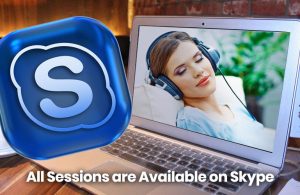 If appropriate, hypnosis brings up past traumas from your childhood. These traumas are stored in your subconscious. Hypnosis is here to help bring up those memories, so they are dealt with and looked at differently. These traumas and negative experiences may be causing you to feel nervous during this outbreak. It reworks your memory so that these traumas are not stored in the same way anymore and are released. This is one of the ways in which hypnosis works: to rid you of your anxieties and strengthen your mind.
Through rewiring your brain, hypnosis will bring you into a higher state of awareness to help you resolve your fear. You'll imagine a positive outcome during treatment. In a study conducted with 24 people, it was found that hypnosis changes the fear circuitry of the brain and how it's processed. It's proven to mitigate fear, so you have a different outlook on life.
---
What Happens After the Session?
You'll learn how to use these strategies at home to further strengthen what you learned and experienced during the hypnosis session. With a hypnosis recording that we provide, you'll be able to guide yourself into this calm and relaxed state in order to feel at peace whenever you start to feel anxious about coronavirus.
Hypnosis helps reframe anxiety from past traumas. You, amongst millions of others, may be in a state of distress when you think about the coronavirus. This stress and anxiety may actually lower your immune system, making you more susceptible to illness. This is why it's so important to undergo hypnosis for coronavirus anxiety.
Hypnosis helps you overcome anxiety, decrease PTSD symptoms, and events like car crashes and all forms of physical and emotional trauma.
Hypnosis will help you deal with your reaction to the coronavirus on the news. Seeing videos, photos, and stats about the virus and fatalities from around the world causes fear deep inside of us. To help mitigate this fear, hypnosis can program the mind to automatically limit the time you spend watching the news.
---
Are these sessions available online via Skype?
Some patients are unable to join sessions in person. But just because you cannot physically be there, doesn't mean you have to suffer. You can start your hypnosis session today, which can be done from the comfort and safety of your home via Skype and FaceTime. This means that you can easily add it to your work schedule and take your sessions where you feel the most comfortable.
---
---