12/04/2021 - 01/09/2022




8:00 AM - 5:00 PM
Online Hypnosis Certification with Eli Bliliuos
THIS HYPNOSIS CERTIFICATION CONSISTS of 8 DAYS of LIVE ONLINE TRAINING 
December December 4th, 5th, 11th, 12th, 18th, and 19th. January 8th and 9th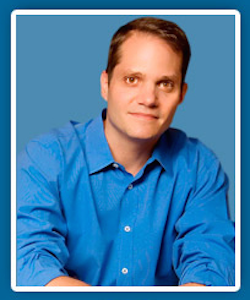 with Eli Bliliuos
I Invite You to Spend 8 Exciting Days with Me to Embark on a
Lucrative and Rewarding Career in Hypnosis! 
The NY Hypnosis Institute LLC provides comprehensive Hypnosis training in many major U.S. and European cities. Classes are designed to be both educational and experiential. You become Certified as a Hypnotist after successfully completing the required 8 days of intensive live video class instruction and 140 hours of home/independent study. The certification includes engaging instruction as well as practice and supervision of the many techniques that are taught.
Your instructor, Eli Bliliuos is a Certified Master Hypnosis Trainer, an NLP Coach Master Trainer (Neural Linguistic Programming), and a Consulting NYC hypnotist who has been certified by the International Alliance of Certified Hypnotists & Therapists, the National Guild of Hypnotists, and the IACT. To learn more about your trainer, click here
Upon Successful Completion of this Seminar You will Receive Certification by the Prestigious International Alliance of Certified Hypnotists & Therapists as well as the NYC Hypnosis Center 

Who Should Take This Training?
This program is for anyone interested in becoming certified as a Hypnotist, including medical practitioners and non-medical professionals alike. This training is also geared for those who soley desire personal growth.
 This Program is Designed For:
Any and all medical professionals, who wish to enhance their skills and add NLP Coaching and Hypnosis to their practices.
Those who wish to begin a new career or wish to start their own private professional practice.
Anyone who is interested in exploring healing modalities, that some might consider "alternative", for the purpose of making a difference.
Certified hypnotists or hypnotherapists who wish to increase their knowledge and learn new skills.
Those who seek personal growth and self-improvement
Graduates will Receive 2 Certificates of Completion Suitable for Framing
 Certification by the Prestigious International Alliance of Certified Hypnotists & Therapists as well as the NYC Hypnosis Center.
Learn How To Set Up Your Practice After You Graduate!
You will learn how to avoid common start-up mistakes, how to set market appropriate fees, and how to to sell hypnotic mp3s. The training will also include low cost and effective, marketing techniques including how to generate referrals from clients as well as from doctors, dentists, and health clubs.
"The greatest success in providing lasting change occurred with Hypnosis (93% recovery), followed by behavior therapy (72% recovery), and then psychotherapy (38% recovery)."
Psychotherapy Magazine
Begin a New Career!  Enhance Your Skills!
Hypnosis Training Overview
The Nature of Hypnosis
Hypnosis terminology
Misconceptions
The hypnotist's role
The Comprehensive Questionnaire
How to Structure a Session
Understanding Trance
The "Left Brain – Right Brain" Model
The "Conscious – Subconscious" Model
NLP Overview
Modeling
Sub Modalities
Meta Model
Milton Model
The Pre-Talk
Utilizing the Questionnaire
The clinical pre-talk and information gathering
Creating Expectancy
Developing Leverage
Conversational/Disguised Hypnosis
Appropriate client assessment
Formulating actionable recommendations
Triggering/Utilizing internal searches
Effectively working with groups
Representational Systems
Rapport building methods
Pacing and leading
Pre-Framing and Re-framing
Empathic Environment
Processes for successful first sessions
Defining clear & positive client goals
Making effective recommendations
Identifying modalities & sub-modalities
Anchoring methods
Covert pacing & anchoring
Suggestibilty Exercises
Trance Depth vs. Suggestibility
Suggestibility Exercises
First session dynamics
Hypnotic personality types
Direct/Authoritarian vs Indirect
Indirect/Permissive methods
Factors influencing suggestibility
Hypnotic Inductions
Standard
Confusion
Rapid Inductions
Waking Hypnosis
Voice Marking/Anchoring
Direct & Indirect
"Deepening" Methods
Identifying Hyper-suggestibility
De-hypnotization Done Correctly
Working "with" Resistance
Recognizing depth in hypnosis
Guided Imagery Do's & Don'ts
Client Specific Visualizations
Specialty Areas
Rules of suggestion
Effective suggestions
Direct & Indirect
Specific Techniques for
Stop Smoking
Weight Loss
 Phobias
Ego Strengthening
 Self-Confidence
Managing Stress
Pain Relief
Advanced Techniques
Parts Work
Fast Phobia Method
Disassociation Techniques
SWISH Technique
Guided Imagery/Storytelling
Collapsing Anchors
Laughter and its role
Forgiveness Therapy Method
Inner Child Technique
Gentle Desensitization
Future Pacing
Regression to Cause
Identifying the Sensitizing Event
Affect Bridge
Calendar Method
Conference Room
Advanced Regression Techniques
Emotional clearing
Reframing Memories
Venue Phone: 877-800-6443
Venue Website: https://www.tryhypnosisnow.com
Description:

Online trainings held on Zoom or Skype. Details provided after registration.