Fear The Dark No More!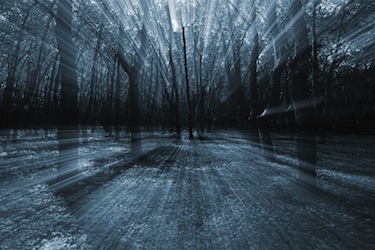 Fear of the dark is a common childhood fear that for some continues later into life. Despite the rational understanding that there is nothing to fear, the anxiety overrides logic.
Perhaps something happened when you were a child that caused you to have this fear. Maybe you just don't feel comfortable in the dark like some people do.
Like any fear, fear of the dark can pop up at any time and for many reasons. Hypnosis can help train your mind to respond to a lack of light in a calm and relaxed way.
"Fear the Dark No More" can help you reprogram your subconscious mind and enable you to move beyond your fear of the dark.
Order the "Fear the Dark No More" Now and find freedom from your irrational fear!
Download Price: $39.95
To purchase this download, fill out all the information below (all required), and click the "Buy Now" button. Please make sure that you enter a valid email address, as your file download instruction and any available additional content for this session are sent to the email address you provide here.
**Please Check Your SPAM/JUNK FOLDER If You Do Not See An Email From NY Hypnosis In Your Inbox**