Manage Stress Easily!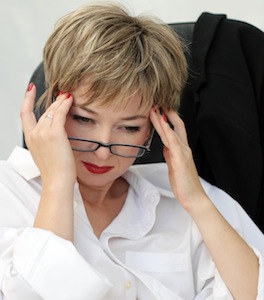 Do you find yourself feeling stressed or worried all the time?
We may think of stressful events as unpleasant ones, such as losing a job or having difficulties at home or at school. But changes for the better can also cause stress, like a new baby, a wedding, and a new house. Stress is a psychological and physiological response to events that upset our personal balance in some way. When faced with a threat, whether to our physical safety or emotional equilibrium, the body's defenses kick into high gear in a rapid, automatic process known as the "fight-or-flight" response.
Learning how to manage stress can make you a happier person. The "Manage Stress Easily" Session teaches you how to relax and stay calm even under the most stressful conditions. It can help you replace those negative thoughts with positive ones. You can learn to recognize the things that trigger your stress which will in turn help you to manage your stress level.
Order the "Manage Stress Easily" session now, and start enjoying a life free of stress!
Download Price: $39.95
To purchase this download, fill out all the information below (all required), and click the "Buy Now" button. Please make sure that you enter a valid email address, as your file download instruction and any available additional content for this session are sent to the email address you provide here.
**Please Check Your SPAM/JUNK FOLDER If You Do Not See An Email From NY Hypnosis In Your Inbox**