Overcome Mistrust and Insecurity in Relationships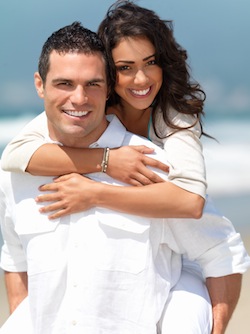 How many times have you spent hours looking through your partner's phone bill for numbers you didn't recognize, times they were on the phone when they told you they were somewhere else, or looking for text messages that seemed shady? Or maybe you spend time checking all of the latest social media sites to see what your partner is posting...logging into email accounts looking for anything out of the ordinary. Or maybe you've even followed them to work or to the grocery store just to make sure that's where they were really going. Mistrust and insecurity in relationships can be a major issue for many people. But why do we let our minds get the best of us?
The bottom line is that each and every one of us wants to be loved unconditionally; to be accepted by another for the good we have to contribute as well as the negative sides we sometimes show. It is human nature to want to be loved and accepted, but when someone has been through a devastating heartbreak or tragedy in their personal lives they are not always the first ones to jump back into the ring, so to speak.
Our Hypnosis for Overcoming Mistrust and Insecurity in Relationships download is an effective tool in helping you reevaluate your outlook on trust and security. Through this download, our hypnotists teach you how to purge the negativity you feel surrounding trust and security in your personal life and insert more positive thoughts. You will begin to realize that trust and security in relationships is once again within your grasp.
Download Price: $39.95
To purchase this download, fill out all the information below (all required), and click the "Buy Now" button. Please make sure that you enter a valid email address, as your file download instruction and any available additional content for this session are sent to the email address you provide here.
**Please Check Your SPAM/JUNK FOLDER If You Do Not See An Email From NY Hypnosis In Your Inbox**