Stutter No More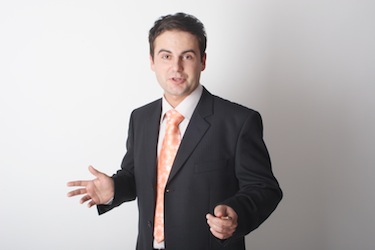 Stuttering creates difficulties for many people. We all have experiences in our lives in which we find it difficult to gain appropriate speech but stuttering can effect individuals within their daily life. Hypnosis can help with these issues as they allow each person to understand why they have speech difficulties. The keys to understanding stammering and stuttering are to understand that this issue is about the person and not about speech; the speech difficulties are symptoms of other communication issues.
It's very frustrating not being able to say the words you really want to say. It's a helpless feeling when you try to say something specific and you just can't manage to get it out. Many times you can even be mistakenly perceived as someone not intelligent enough to hold an intellectual conversation and NOTHING can feel more defeating or be more crushing to your sense of self-esteem.
Stuttering, like all issues, is individual and unique to each person. There is no doubt this issue is linked to confidence and stress within certain areas of a person's life. One person may have communication difficulties in a completely different area to another, showing that all issues are personal and unique to the individual.
The "Stutter No More" hypnosis session will safely and comfortably guide you into a relaxed state of hypnosis. Hypnosis can help eliminate the limiting unconscious responses, including jerking and stuttering, quickly and easily by reframing the way your subconscious mind perceives the anxiety producing event from your past. The suggestions given in this session can help you move beyond limiting reactions, giving you a new lease on life. Utilizing hypnosis, you can realize a happy and more confident future, one in which you speak clearly and the words just flow out!
Order the "Stutter No More" hypnosis session and begin a new chapter of your life, one in which, you start to Speak Clearly and Effortlessly!
Download Price: $39.95
To purchase this download, fill out all the information below (all required), and click the "Buy Now" button. Please make sure that you enter a valid email address, as your file download instruction and any available additional content for this session are sent to the email address you provide here.
**Please Check Your SPAM/JUNK FOLDER If You Do Not See An Email From NY Hypnosis In Your Inbox**