Get Motivated to Exercise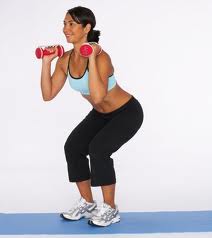 Imagine being able to maintain, over a sustained period of time, your enthusiasm and motivation to exercise regularly.
Now imagine how great you will look and feel!
Do you remember a time when you exercised almost without thinking? Going to exercise was just like eating dinner, a part of your everyday schedule.
When you utilize the "Get Motivated to Exercise" session, you can exercise without thinking.
And this is the rub. Your subconscious drive to exercise is so strong that you never ask yourself "Shall I exercise today?"
Not exercising is just not an option
The "Get Motivated to Exercise" session trains that subconscious drive so that exercise becomes a habit.
Order the "Get Motivated to Exercise" download and find yourself motivated to exercise without even thinking about it.
Download Price: $39.95
To purchase this download, fill out all the information below (all required), and click the "Buy Now" button. Please make sure that you enter a valid email address, as your file download instruction and any available additional content for this session are sent to the email address you provide here.
**Please Check Your SPAM/JUNK FOLDER If You Do Not See An Email From NY Hypnosis In Your Inbox**