Resist the Urge to Engage in Illegal Activity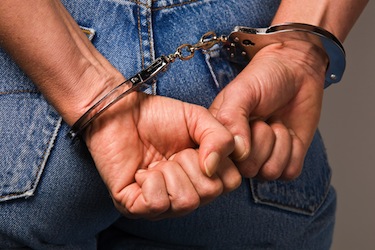 Temptation is mounting once again. You know how this is going to turn out, but somehow you just cannot resist. The high you get from committing an illegal act is something that you thrive on. As much as you have come to "need" the thrill, you have also come to feel guilty about your actions. You know deep down inside that what you are doing is illegal and that you could be made to pay some steep consequences should you get caught. It's not easy to stop though. No one knows your secret, so you can't very well just ask for help. You don't feel like you have any options other than to give in to the temptations.
Hypnosis has been proven to help people get to the root of their behaviors and the choices they make. Our downloadable hypnosis session for resisting the urge to engage in illegal activity is geared towards those who are trying to make the difficult changes that will improve their overall quality of life. Where once you felt you had no control over your impulse to act in an illegal manner, you will feel as if you have taken the power of those choices back into your own hands.
Download Price: $39.95
To purchase this download, fill out all the information below (all required), and click the "Buy Now" button. Please make sure that you enter a valid email address, as your file download instruction and any available additional content for this session are sent to the email address you provide here.
**Please Check Your SPAM/JUNK FOLDER If You Do Not See An Email From NY Hypnosis In Your Inbox**