02/22/2020 - 02/23/2020




9:30 AM - 5:00 PM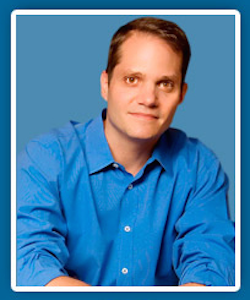 with Eli Bliliuos
I Invite You to Spend 2 Exciting Days with Me to Learn how to
Create a Lucrative and Rewarding Niche with Past Life Regression! 
Your instructor, Eli Bliliuos was trained by Dr. Brian Weiss and the Michael Newton Institute. He is a Certified Master Hypnosis Trainer, an NLP Coach Master Trainer (Neural Linguistic Programming), and a Consulting NYC hypnotist who has been certified by the International Alliance of Certified Hypnotists & Therapists, the National Guild of Hypnotists, and the IACT.
Who should take this training? This program is for anyone interested in learning how to effectively conduct past life regressions along with current past life practitioners who want to learn advanced techniques. This training is also geared for those who solely desire personal growth. In this course you will learn innovative techniques that go well beyond typical regression techniques. 
Do you want the keys to a powerful and lucrative niche that will empower people and restore hope?
Upon Successful Completion of this Seminar You will Receive a Past Life Certification by the Prestigious International Alliance of Certified Hypnotists & Therapists as well as the NYC Hypnosis Center 

Over 30% of the population in the U.S. believe in reincarnation and you can learn how to tap into that market and help people overcome some of their most challenging obstacles. We will show you how to become a highly paid past life regression consultant, creating dynamic change that goes well beyond typical regression techniques and taps into the eternal soul.
Students will watch Videos of Actual Sessions with non-visual and challenging clients along with an Abreation Video!
Some of the advanced techniques you will learn include:
How to handle non-visual clients
Parts Work during regression
Utilizing the clients Submodalities during Past Life Regression

How to "Manage" abreactions

Core Transformation through regression
……and much more!
Graduates will Receive 2 Certificates of Completion Suitable for Framing
 Certification by the Prestigious International Alliance of Certified Hypnotists & Therapists as well as the NYC Hypnosis Center
Learn How To Market and Develop Your PLR Niche!
Take your learning to the next level and become one of the Top PLR Practitioners!
In addition, you will learn:
Techniques to avoid a diversion when exploring a past life
Handling the death experience
Strategies to facilitate reconciliation and forgiveness
Managing disassociation from a trauma
The client interview to bridge into a current or past life memory
Indentifying turning and shut down points
The use of Spirit Guides
Clearing energy blocks
Recognizing and overcoming attachment to the body at death
Guided imagery into a past life
A discussion about spirit attachment
Detecting unfinished business at the end of a session
Integration of a clients soul-fragments
Observing body cues and energy movements
Open and directive questions to explore a past life
Integration including using inner child therapy
Healing in the spirit realms
Non hypnotic bridges to the source of a client's challenge; phrases emotional and somatic bridges
Healing Trauma
Address:
3105 South Ocean Drive
,
Hollywood
,
Florida
,
33019
,
United States
Description: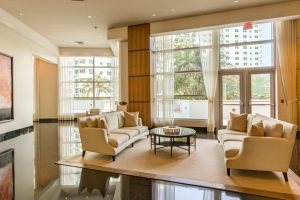 Miami Hypnosis training is held in Hollywood Florida on Ocean Drive. The space can accommodate up to 25 participants/students comfortably.
The building is close to hotels, restaurants, and shopping on Ocean Drive as well as Hallandale Beach Blvd.
Complimentary Valet Parking is available but tipping is encouraged.