Overcome Self Defeating Efforts to Please Others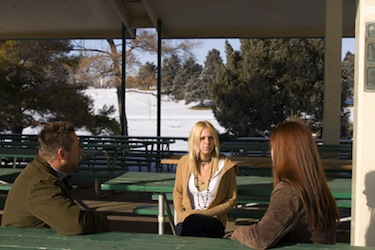 The holidays have arrived. You have made plans with a group of your friends from college to go skiing, but your mom called and made it very clear that she wanted to have the whole family together for dinner. When you get off of the phone with your mom, the guilt starts to settle in. You go to your parent's place for dinner every year, but you wanted to try something different this year...exercise your independence a little. Now there's no way you can enjoy your ski trip knowing you are also disappointing your mother...and during the holidays no less. Canceling the trip isn't an option because you've already purchased your plane ticket. You decide to cut your ski trip short and fly home in time for dinner with the family. While a part of you is glad your mother will be happy, another part of you is upset that you have to sacrifice the ski trip you waited all year for.
"People Pleasers" are those who go above and beyond to make others happy, usually at the expense of their own happiness. At the end of the day all of this happiness for others leaves the people pleaser feeling empty when they take a look at their own life. Wrought with canceled plans or wish lists that were never fulfilled, the people pleaser is great at making others happy when they themselves feel miserable.
Our Hypnosis for Overcoming Self Defeating Efforts to Please Others download can give you the building blocks you need to change your people pleasing habits on a subconscious level. During your download session you can automatically remove any negative thoughts associated with your efforts to please others and replace them with more confidence building, positive thoughts. Working with these issues on a subconscious level is the best and most effective way to ensure that your results are permanent.
Download Price: $39.95
To purchase this download, fill out all the information below (all required), and click the "Buy Now" button. Please make sure that you enter a valid email address, as your file download instruction and any available additional content for this session are sent to the email address you provide here.
**Please Check Your SPAM/JUNK FOLDER If You Do Not See An Email From NY Hypnosis In Your Inbox**