Overcome a Past Trauma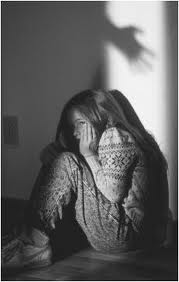 Do you have an issue or past experience that is interfering with your day-to-day life?
Whether it was an abusive experience or a terror filled event from your past, memories like these can have a debilitating effect on your current life. Moving beyond these traumatic events can allow for a dramatic shift.
Hypnosis can help eliminate the limiting unconscious response quickly and easily by reframing the way your subconscious mind perceives the traumatic event from your past. The suggestions given in this session can help you move beyond limiting beliefs and fears, giving you a new lease on life. Utilizing hypnosis, you can begin to come to terms with your trauma, and in doing so, enjoy a happier and healthier future.
The "Overcome a Past Trauma" session can help alleviate the symptoms that cause you so much grief. You will notice the difference rapidly, as your anxieties decrease and you begin to look to the future in an optimistic way.
In addition to boosting your self-esteem and confidence, hypnosis can help change the way your subconscious mind perceives the anxiety inducing traumatic events. This can allow for a profound shift in behavior and well-being.
Order the "Overcome a Past Trauma" session and move beyond the memories and thoughts that plagued your life for far too long!
Download Price: $39.95
To purchase this download, fill out all the information below (all required), and click the "Buy Now" button. Please make sure that you enter a valid email address, as your file download instruction and any available additional content for this session are sent to the email address you provide here.
**Please Check Your SPAM/JUNK FOLDER If You Do Not See An Email From NY Hypnosis In Your Inbox**