Improve Your Golf Game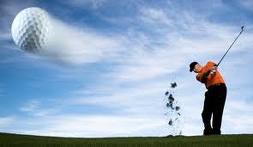 Imagine being able to have the perfect swing with every shot. You have practiced your swing for years, but it seems like something is missing. For you to enjoy a top score, you need to step up your mental game.
If you struggle to become a great golfer, you may wonder:
Why does my training never seem to pay off?
Will I ever have the perfect swing?
How do pro golfers stay so calm and relaxed?
Whether you have a problem with your swing or with sports anxiety, the problem may be in your mind. Your mind develops patterns and habits. If you are worried about your swing, your mind learns this pattern. You have to end bad habits if you want to focus entirely on your game.
Imagine . . .
Getting a great score with ease.
Removing distractions and doubts.
Feeling confident and calm as you play.
Hypnosis can train your mind for success. It helps you stay calm and focused as you play. Distractions fade into the distance. Whenever you go to tee off, you feel calm and relaxed. This natural technique is like when you drive a car and lose track of time. In this state, you can directly work with the subconscious. You can rewire your mind to feel relaxed on the course and to ignore distractions.
Your mental training can help you get in the zone and play your best. Whether you need the perfect swing or help with nerves, hypnosis can help you relax and focus on your game. With hypnosis, you can start living up to your true potential on the course.
The Improve Your Golf Game download can help you remain calm and perform at your peak potential.
Order the "Improve Your Golf Game" today Today and eliminate distractions while playing at your highest level!
Download Price: $39.95
To purchase this download, fill out all the information below (all required), and click the "Buy Now" button. Please make sure that you enter a valid email address, as your file download instruction and any available additional content for this session are sent to the email address you provide here.
**Please Check Your SPAM/JUNK FOLDER If You Do Not See An Email From NY Hypnosis In Your Inbox**