Move Beyond Depression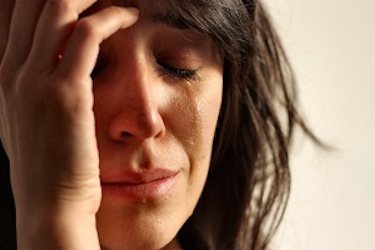 Created with cutting edge hypnotic techniques including binueral beats and a dual induction, 2 RECORDINGS that you WILL HEAR AT THE VERY SAME TIME, this Ultimate "Overcome Depression Naturally!" Download is the most powerful download to Overcome Depression available!
When you are depressed or deeply sad you simply can't see any way out.
Depression and deep sadness weakens your mind, and causes you to perceive everything as either black or white. Depression is fatigue, triggered by an incredibly stressful or emotional time. It magnifies everything negative and in a sense blows things out of proportion.
Utilizing hypnosis, you can achieve a release from this sadness with deep relaxation. This can allow your mind to get the rest it needs to restore your diminished resources. You can then begin to see things in their proper perspective, without magnifying them or letting them get out of proportion.
In addition to boosting your self-esteem and confidence, hypnosis can help change the way your subconscious mind perceives the stress inducing events and emotions. This can allow for a profound shift in behavior and well-being.
Order the "Move Beyond Depression" session and start feeling better today!
Download Price: $49.95
To purchase this download, fill out all the information below (all required), and click the "Buy Now" button. Please make sure that you enter a valid email address, as your file download instruction and any available additional content for this session are sent to the email address you provide here.
**Please Check Your SPAM/JUNK FOLDER If You Do Not See An Email From NY Hypnosis In Your Inbox**