Effortless & Restful Sleep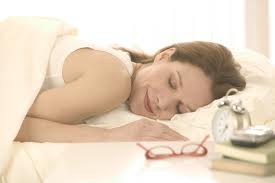 Do you find that as soon as your head hits the pillow, you cannot stop thinking about the day's events or what tomorrow brings?
Lying awake, tossing and turning, can be one of the most frustrating experiences you can have. For some it seems that the harder you try, the worse it gets.
Mentally, your brain needs to gently release the cares of the day and generate the internal images and sensations that help facilitate sleep.
Hypnosis can help you drift off easily and effortlessly.
"Effortless and Restful Sleep" can help you to use the same internal sensory systems that activate naturally when you fall asleep.
Used regularly, this session can allow you to relax quickly, easily and deeply while setting aside the concerns of the day
Order "Effortless and Restful Sleep" Now and get a Good Night's Rest!
Download Price: $39.95
To purchase this download, fill out all the information below (all required), and click the "Buy Now" button. Please make sure that you enter a valid email address, as your file download instruction and any available additional content for this session are sent to the email address you provide here.
**Please Check Your SPAM/JUNK FOLDER If You Do Not See An Email From NY Hypnosis In Your Inbox**