Fly Fear Free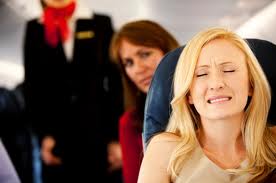 Created with cutting edge hypnotic techniques including binueral beats and a dual induction, 2 RECORDINGS that you WILL HEAR AT THE VERY SAME TIME, this Ultimate "Fly Fear Free!" Download is the most powerful download for flying peacefully available!
Do you dream of flying overseas but settle for a vacation within driving distance of your home? If so, you're not alone. Fear of flying is a surprisingly common problem. Those who have experienced the irrational but intense fear of flying know how debilitating it can be.
Utilizing hypnosis, you can now overcome this incapacitating fear and open yourself up to a new world of travel opportunities and destinations. Utilizing visualization techniques, hypnosis can help you overcome your fear. Your subconcious mind is taught to respond in a healthy and appropriate way to the limiting triggers that cause you to panic.
Order 'Fly Fear Free' Now and begin a limitless and exciting chapter of your life!
Download Price: $49.95
To purchase this download, fill out all the information below (all required), and click the "Buy Now" button. Please make sure that you enter a valid email address, as your file download instruction and any available additional content for this session are sent to the email address you provide here.
**Please Check Your SPAM/JUNK FOLDER If You Do Not See An Email From NY Hypnosis In Your Inbox**