Stop Smoking Pot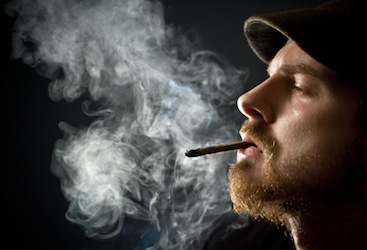 Miley Cyrus does it. So have Oprah Winfrey, Barak Obama, George Clooney and Bill Gates. So what's the big deal about smoking pot, right? I mean some states have even made it legal to smoke pot, so it can't be all that bad. But for you, smoking pot has become something that has caused problems or has been a point of contention with employers or family members. You have come to rely on feeling high to get you through the day. There have been times when you have smoked pot and then have gotten a phone call from someone needing you to meet them somewhere for something urgent...and you were unable to drive yourself there. Pot has become a figurative thorn in your side and you are ready to do away with it all together. The only thing standing in your way is the tiny fact that pot is addictive and has helped you through some pretty rough times in the past. It has become your "best friend", and it's not easy to say good-bye to a best friend.
We have developed a downloadable hypnosis session that can assist you in overcoming your need to smoke pot. Our hypnotists will help you relax as you access your subconscious mind; releasing the thoughts that encourage your dependence on smoking pot. Where once you felt you needed to smoke pot to deal with life's difficult times, you may now see these difficulties in a different light...one that does not tempt you to rely on smoking pot. We urge you to try our Hypnosis to Stop Smoking Pot download session and see for yourself what a difference hypnosis can make.
Download Price: $39.95
To purchase this download, fill out all the information below (all required), and click the "Buy Now" button. Please make sure that you enter a valid email address, as your file download instruction and any available additional content for this session are sent to the email address you provide here.
**Please Check Your SPAM/JUNK FOLDER If You Do Not See An Email From NY Hypnosis In Your Inbox**